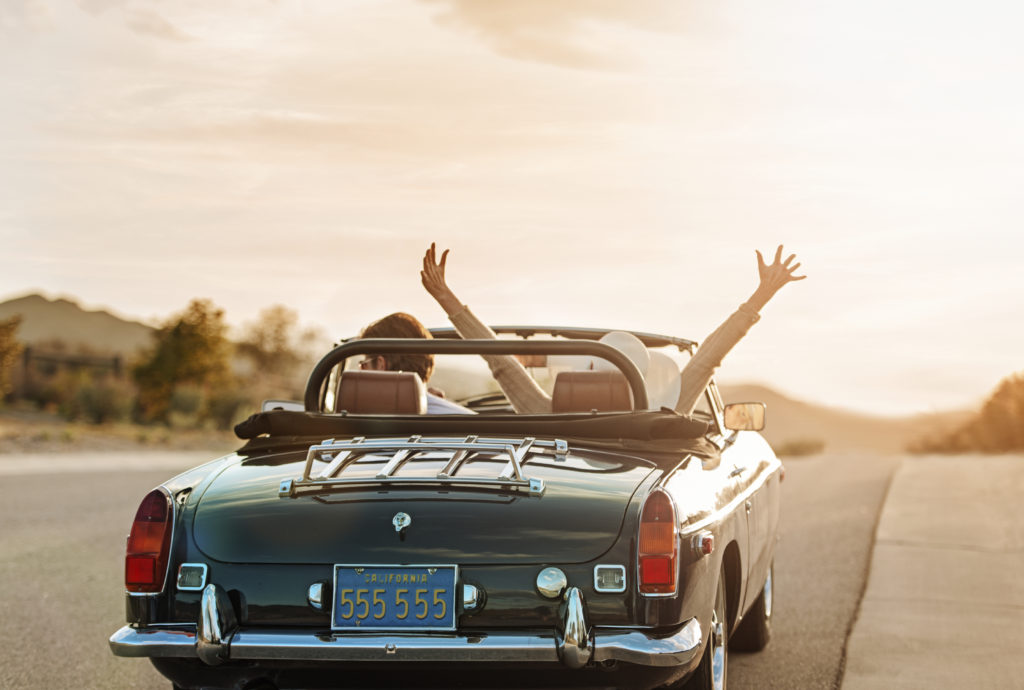 This past weekend, I walked past the "Clearance" section of Target, and all of the Valentine's candy, decorations and cards were carefully stacked on the discount shelf.  If I was smart, I would have taken the time to pick out cards for the next year and saved some money.  This year it was projected that $19.6 billion dollars would be spent on the holiday of "LOVE."  And, Valentine's Day is the second most popular day for couples to become engaged.  This fact is supported by the $4.7 billion dollars spent on jewelry during the preceding days.  Yes, you read that correctly; $4.7 billion dollars.  
In 2016 there were 115.78 million single people in America age 18 and older according to the US Census Bureau.  This group of divorced, widowed, separated and individuals who never married made up 47.3 % of all US residents age 18 and older.  So, if you are one of the 47.3% single individuals that became engaged on Valentine's Day, let me say congratulations!  No doubt you are still filled with excitement and announcing it all over social media so loved ones near and far can share in your joy.  I am sure you are getting questions from many asking whether or not you have picked a date for the nuptials.   
Your Advocate: A Wedding Planner
Planning a wedding can be both exciting and stressful at the same time.  If this is your second marriage, I am sure you would agree, and you may just choose to get married in front of a judge.  To reduce the stress level (and sometimes arguments), many couples hire a wedding planner to assist them with the planning and to avoid having to personally field the "helpful" suggestions from Great Aunt Sally.    
Your Advocate: A Financial Planner
Planning a wedding takes time, but how about planning your financial future with your soon-to-be spouse?  Have you had the difficult conversation about finances? Do you have the same goals about saving for retirement?  Are you a spender and your betrothed a saver?  I am a strong believer in discussing finances with your soon-to-be spouse, especially if it is your second marriage or if you are getting married later in life and have accumulated some assets.  If couples find it important enough to hire a wedding planner to reduce the stress of their wedding, doesn't it make sense to hire a financial planner to help you discuss future finances?  
Your Advocate: A Family Lawyer to Write an Antenuptial Agreement
I strongly suggest that a part of your pre-marriage financial discussions should also include an Antenuptial Agreement, especially if either of you have amassed pre-marital assets.  An Antenuptial Agreement (Prenuptial Agreement) can help reduce your stress in the event of a divorce.  I've heard the argument that it is unromantic to discuss the possibility of a divorce.  I would argue the opposite and say not only is it fiscally responsible, but it also can open up communication about difficult issues and you can learn about the other person's beliefs, wishes, fears and hopes.  I promise this leads to a stronger and more grounded relationship.  Antenuptial Agreements can be the "roadmap" in the event a divorce occurs and it can help reduce the emotional and financial cost of a divorce.  An Antenuptial Agreement can address simple issues such as spousal maintenance, nonmarital assets and marital assets.
It is important to hire an attorney who understands the statutory requirements of an Antenuptial Agreement.  Otherwise, you may be faced with an invalid Antenuptial Agreement at the time of the divorce.  Litigating the validity of the Antenuptial Agreement can be costly.  In order to avoid this, the Antenuptial Agreement should include the following:
Disclosure of each party's income.   This is an important statutory requirement.  If the income is not disclosed in the Agreement, it could be grounds for invalidating it.  To avoid this potential problem, I either state the parties' income in the Agreement or attach the previous year's W-2 for each person (if they are W-2 employees) or a tax return (if they are self-employed) as an Exhibit to the Antenuptial Agreement so that there is no question in the future about disclosure of income.  

Disclosure of each party's asset and debts.  A full disclosure must be made to each party and it is usually set forth in an Exhibit as an attachment.  Each party should execute the Exhibit declaring that the information is true and accurate.   As a practical tip, make sure the last four digits of accounts are set forth on the Exhibit so it is clear.  I have seen Exhibits with no account numbers making it difficult to determine the asset.  I recently had a client go through a divorce and in reviewing his Antenuptial Agreement, I noticed his Exhibit had wrong the account balances.  It is crucial to check and double check the Exhibit for accuracy at the time the Antenuptial Agreement is signed.  

It is not a requirement to have an attorney, but the Antenuptial Agreement should state that each party had the opportunity to consult with an attorney and waived that right.  A waiver of independent counsel should be executed and attached to the Antenuptial Agreement.  

An Antenuptial Agreement cannot waive child support or determine child custody issues.  These are issues that must be resolved in the dissolution proceeding.

Regarding the timing of executing the Antenuptial Agreement, I suggest that you start preparing the one at least 3-6 months prior to the wedding date.  There is nothing more stressful than drafting and revising an Antenuptial Agreement days prior to the wedding.  Additionally, it takes away the possible argument that one party felt pressured to execute the Antenuptial Agreement as a means of trying to invalidate the Agreement.  
Antenuptial Agreements are complex and as such, I advise clients against drafting one on their own or using an online form.  It is worth consulting with an experienced attorney to help ensure your assets are protected in the event a future dissolution occurs. Preparing an Antenuptial Agreement is not unromantic; instead it creates opportunity to learn, communicate and grow with your loved one, and it is essential to the long-term happiness of your marriage, particularly if pre-marital assets are at stake.
Questions about Antenuptial Agreements?
If you're looking for Pre-Divorce Planning Attorney Edina Minnesota, you can contact me at (612) 564-0137 or via my website Gilbert Alden PLLC